HuRis employee Frouke Stronkhorst about "KWF Cancer society":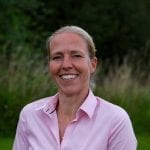 'This year I nominate KWF Cancer society as charity for our Christmas campaign.
In July 2019 it will be 25 years ago that my mother died of cancer. I was 17 years old at that time and it had a huge impact on me. She had a very long fight and I would now like to fight for her as well. Therefore I would like to raise money for the KWF with a special sporting challenge: running the Zermatt marathon on July 6, 2019 – an uphill marathon, in the middle of the nature she loved so much.
Cancer still affects so many people. Every year about 110,000 people get cancer and almost 45,000 die from this disease. This makes the disease the number one cause of death in the Netherlands. Preventing cancer and improving patients' chances of survival and quality of life is the goal of KWF Cancer society'